PULCINI
ENTERTAINMENT
TAKING AUDIENCE ENGAGEMENT TO THE NEXT LEVEL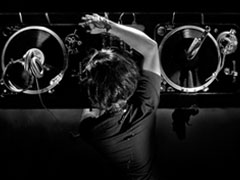 Pulcini Entertainment is an Artist Management & Development, Booking and Promotion company based in Las Vegas, NV.
The goal of the company is to provide artists' with sound business management, organization and seamless project support. By targeting independent artists to develop, manage and promote, Pulcini Entertainment plans to provide a slight niche for the company by way of committed, long-term relationships.
There is no market too big or too small for Pulcini Entertainment to handle.
SUBSCRIBE TO RECIEVE EVENT UPDATES STRAIGHT TO YOUR INBOX
VIDEO
FEEDS
RICH FRIENDS
Get the Chief's Debut Album "High & Low": Click on the link to purchase https://itunes.apple.com/us/album/high-low/id1139854761